1-阿美特克温度RTC156_157 超级标准干体炉
2021-06-09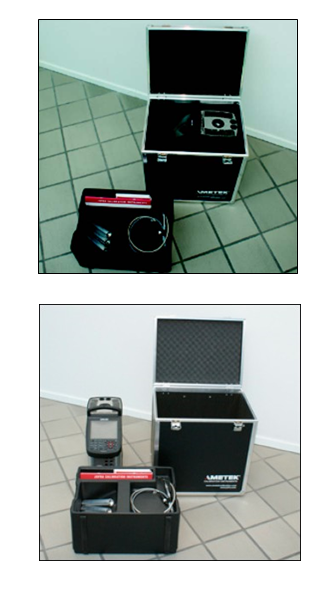 AMETEK Calibration Instruments is one of the world's leading manufacturers and developers of calibration instruments for temperature, pressure and process signals
as well as for temperature sensors both from commercial and a technological point of view.
JOFRA Temperature Instruments Portable precision thermometers. Dry-block and liquid bath calibrators: 4 series, with more than 25 models and temperature ranges from
-90° to 1205°C / -130° to 2200°F.
All featuring speed, portability, accuracy and advanced documenting functions with JOFRACAL.
JOFRA Pressure Instruments
Convenient electronic systems ranging from
-1 to 1000 bar (25 inHg to 14,500 psi) - multiple choices of pressure ranges, pumps and accuracies, fully temperature-compensated
for problem-free and accurate field use.
JOFRA Signal Instruments Process signal measurement and simulation for easy control loop calibration and measurement tasks - from handheld field instruments to laboratory reference level bench top instruments.
JOFRA Marine Instruments A complete range of calibration equipment for temperature, pressure and signal,
approved for marine use.
FP Temperature Sensors A complete range of temperature sensors for industrial and marine use.
M&G Pressure Testers Pneumatic floating-ball or hydraulic piston dead weigh testers with accuracies up to 0.015% of reading.
M&G Pumps Pressure generators from small pneumatic "bicycle" style pumps to hydraulic pumps generating up to 1,000 bar (15,000 psi).
...because calibration is
a matter of confidence

阿美特克商贸(上海)有限公司北京分公司
北京市建国门外大街19号国际大厦2202室 100004
电话:010-85262111转19/25分机传真:010-85262141
网 址 :www.jofra.com.cn Email:jofra@ametek.com.cn
阿美特克商贸(上海)有限公司
上海市外高桥保税区富特北路460号第一层A部位 200131
电话:021-58685111转112分机传真:021-58660969
AMETEK Mansfield & Green (North America)
Tel: +1 800 527 9999 • cal.info@ametek.com
AMETEK Singapore Pte. Ltd. (Singapore)
Tel: +65 6 484 2388 • aspl@ametek.com.sg
AMETEK Inc. Beijing Rep. Office (China)
Tel: +86 10 8526 2111 • jofra@ametek.com.cn
AMETEK GmbH (Germany)
Tel: +49 2159 9136 510 • info.mct-de@ametek.de
AMETEK Calibration Instruments (UK)
Tel: +44 (0) 1489 486 404 • jofra@ametek.co.uk

Pub code SS-RTC156 Issue 0